While Christmas is generally a time of tranquility and contemplation, our Christmas-Shooters welcome Baby Jesus with a lot of noise! The shooting is a tradition in Berchtesgaden, which is mainly carried out during Christmas time and on New Year's Eve, but it is also done for other clerical events like Whitsun as well as secular occasions like jubilees, large weddings or local festivals.
Holiday Apartment 3 - "Salzburg"

| | | |
| --- | --- | --- |
| 2 persons | approx. 49 sqm | 79,90-102,90 € /day |

Self-contained apartment with own entrance, living room with sofa group, cozy kitchen with dishwasher, separate bedroom, bathroom and large roofed patio, free WiFi. Extra beds especially for children may be provided. Wonderful panoramic views towards the Eagle's Nest, the Obersalzberg and over the town of Berchtesgaden.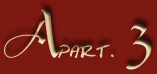 Schloss Adelsheim was built in 1614. The last Prince Provost Josef Conrad von Schroffenberg died here in 1803. Nowadays the building accommodates the Folklore Museum and Berchtesgaden arts and Crafts centre. There is a good collection of cultural and artistic objects that are well worth seeing. Wood carvings, wood shaving boxes, local maps, pictures, traditional clothing and much more can be seen here.