The ski area Götschen has the German centre for Women's downhill skiing and snowboarding. Chair lifts (for 3 people each) and half pipe, sound- and timer- system complete the winter package being offered to skiers here. You can meet the German National Women skiers on these slopes as world cup races are held here as well! In addition to unlimited fun when skiing the area offers the Restaurant Götschen-Alm, a ski school with practice lift and ski-Kindergarten. Free parking and glorious panoramic views make this an all-round offer for the visitor.
Cottage "Kunibert", Alpine Kaser Blockhouse

| | | |
| --- | --- | --- |
| 2 persons | approx. 31 sqm | 88,90-115,90 € /day |

Located in the park of our property this is a self contained, freestanding cabin with entrance hall, combined living and bedroom, dining area, bathroom, kitchen and large patio, free WiFi. An extra bed for little children may be provided. Great panoramic views towards the Eagle's Nest the Obersalzberg and over the town of Berchtesgaden.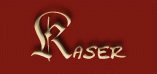 It is said that the Bavarian people have a natural talent for drama and an inclination towards theatrics. The directness of their manner of expression paired with a natural wit, a cunning shrewdness and last but not least, the unique talent to make fun of themselves and others are typical characteristics of the Bavarians.
Dear guest – if you have a different picture of the Bavarians than this – think again! Come and visit the Bauerntheater, where we do not have to pretend to be Bavarian , but we ARE Bavarian, as a matter of course and deep to the bone.