The art historical jewel of the Ramsau is the pilgrimage church 'Unser lieben Frau am Kunterweg', an individual building from the era of late Rokokko, which huddles against the hillside. Viewed from the valley the church presents a seemingly huge façade with 2 side towers.
For any hiker who doesn't mind the walk up the visit to the church presents a stunning room which symbolizes heaven on earth, true to the beliefs of the time when the church was built. This is not only shown with the ornate stucco, but also with the three-tiered high altar, which is entirely made of wood. The altar also represents the beliefs of the times and was built between 1730 and 1750
Holiday Apartment 4 - "Mt. Watzmann" (DTV F * * * * *)

| | | |
| --- | --- | --- |
| 2 persons | approx. 65 sqm | 102,90-131,90 € /day |

Self-contained apartment with entrance hall, living room with sofa bed and dining area, separate bedroom with double bed, bathroom with washing machine, kitchen with dishwasher, large south facing balcony and WiFi. Extra beds especially for children may be provided. Unique panoramic views towards the Eagle's Nest, the Obersalzberg, Mt. Watzman and over Berchtesgaden town.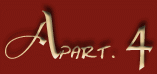 The market square in Berchtesgaden presents itself as a good example of alpine rokokko. The Neuhaus was commissioned by Provost Jacob II Püttrich as a tavern in 1576 and is nowadays used by tourists as a welcoming inn. The market fountain was built by Prince Provost Maximilian Heinrich (who was also Provost of Cologne) in 1558 and then was improved in 1677 and 1860.
The Hirschenhaus, built in 1594 and a former public inn shows a good example of the country-specific 'Lüftlmalerei' – the back wall of the house has parodied paintings of monkeys dating back to 1610.